It's been a long journey, but I'm very pleased to announce that 'A Pocket Full of Days, Part 2' is now available on Amazon!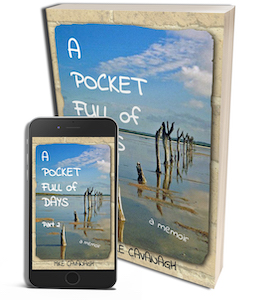 Here are the links:
Please note that print copies in Australia will be available direct from the author, i.e. me. Will be a few weeks before they're available here, so will post details as soon as I have copies. As for 'Legs' and Pocket Full Part 1, I will also provide special editions with bookmarks and cd of original music relevant to the memoir.
This is the end of this story – it was a heck of a thing, both to get it down on the page and to live it. It has been, and still is, a hell of a life.